The Blue Flame Warrior Woman Rises Once More
Oh yes... I am on fire! For those who are not familiar with the Blue Flame Warrior Woman, this is a visualization I use. It is used when I am focused and on fire with determination to take myself to the next level. I seriously, need to create an image of what I envision in my mind.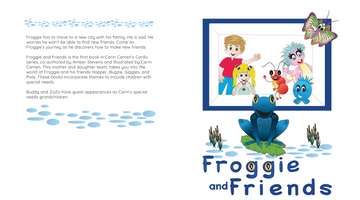 Writing and Release Updates
I am pleased to announce that my first book in my Carillu series is up on Amazon for review and the author proof copy is on it's way. I'll be releasing Froggie and Friends this month. This series touches my heart as the first book is co-authored by my daughter Amber and dedicated to my two special needs grandchildren. They are featured in Froggie and Friends.