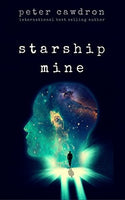 Book Review - Starship Mine (First Contact) - Peter Cawdron
⭐️ ⭐️ ⭐️ ⭐️ ⭐️ Starship Mine is another brilliant work of Peter Cawdron. This book explores first contact with extraterrestrial life and the selection of who they would choose for first contact. Peter's characters are relatable and provide not only an enjoyable read, but the opportunity to explore one's own thoughts about biases.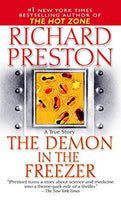 Book Review - The Demon in the Freezer - Richard Preston
⭐️ ⭐️ ⭐️ ⭐️ ⭐️ Demon in the Freezer was recommended to me by author Peter Cawdron. Demon in the Freezer is about the efforts that were made to eradicate small pox. Preston shares how our world was able to get rid of this deadly disease by immediate isolation of the areas when it showed up and aggressive inoculation of those who could have been exposed.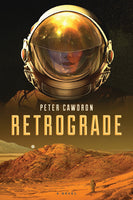 Book Review - Retrograde - Peter Cawdron
⭐️ ⭐️ ⭐️ ⭐️ ⭐️ Peter Cawdron is one of the author's I enjoy reading because of his diversity in his novels. Each novel gives me an opportunity to step into a new world that Peter has created. Retrograde, was an excellent and thought provoking read of balancing the discovery of new life and the fight for survival.