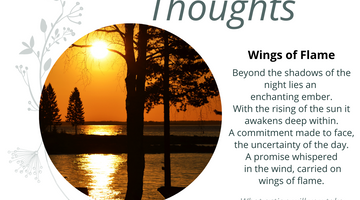 Morning Thoughts—Wings of Flame
Wings of Flame Beyond the shadows of the night lies an enchanting ember. With the morning of the sun it awakens deep within. A commitment made to face, the uncertainty of the day. A promise whispered in the wind, carries on wings of flame.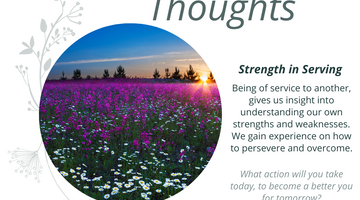 Morning Thoughts—Strength in Serving
Strength in Serving Being of service to another, gives us insight into understand our own strengths and weaknesses. We gain experience on how to persevere and overcome.