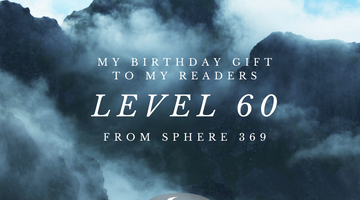 Level 60 - Excerpt from Sphere — A Plea From Beyond
As I step into Level 60, my birthday present to my readers is a newly written excerpt from my fiction book Sphere — A Plea From Beyond. My 2022 goal is to release this book. I hope you enjoy this teaser. In a darkened mist a figure could be seen on the mountain peak. A lone woman kneeling down on one knee with her long hair flowing in the wind. Her weight of her body leaning on a sword dug into the earth to help her hold herself up. Next to the sword a blue flame emblem faintly glowed on the shield which lay on the ground. 
Sphere – A Plea From Beyond
Author note: I have had Sphere 369 brewing in my mind for several years. This name of this book came to my mind and I researched the meaning of these three numbers... 369. "369 represents compassion, idealism, and creative expression. The energy the number 369 represents also resonates with tolerance and tends to be philanthropic. The 369 energy is an inspiration to others." Google search. Having written a draft of a few chapters, I came to realize more research was needed on the evolution of civilization, government, religion, deity, and societies. Thus, I put my writing aside and have spent the next few years reading both fiction and non-fiction works. This book brings to life, the visualization characters I share throughout my non-fiction writing. It felt time, to let them breathe.The following are my thoughts for the opening of this book. Sphere 369 A Plea from Beyond - Introduction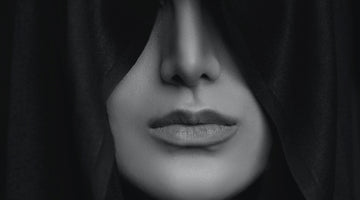 A Tale From The Dark
Turning the corner he saw her. An angel or a demon, he did not know. She stood in a black heavy robe with the hood over her head almost hiding her face. She was as still as a statue, peering down the chamber, awaiting his arrival.